The unveiling ceremony of Fujian Artificial Intelligence Industrial Technology Innovation Strategic Alliance was held at Fuzhou Strait International Convention and Exhibition Center on June 19. The Alliance is allied by Fujian Institute of Research on the Structure of Matter Chinese Academy of Sciences with Newland and other leading artificial intelligence enterprises in Fujian province.
At the ceremony, a total of 32 artificial intelligence strategic cooperation agreements were signed, covering the Internet of Things, big data, intelligent chips, intelligent manufacturing, etc. Newland Auto-ID Tech. signed a joint development agreement with Fuzhou University on the project Six Degrees of Freedom industrial robot control system.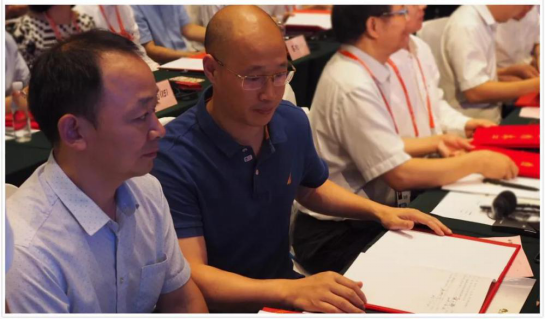 It's said that, the Six Degrees of Freedom industrial robot control system developed by Fuzhou University, is such an intelligence device that can conduct repetitive and sustainable work, and effectively solve problems in manual operation. Thus it has been widely applied in the industry, logistics, electronic manufacturing, etc. Newland Auto-ID Tech. gets through channels of scientific research and industrialization, and conducts in-depth cooperation with Fuzhou University in industrial intelligence and perceptual identification. With their technological accumulation and talent advantage in barcode perceptual identification and electronic automation, Newland Auto-ID Tech. and Fuzhou University jointly promote information perception device detection and manufacturing intelligence.
Newland main products: OEM Barcode Scanner, Barcode Scan Engine, Fixed Mount Barcode Scanner, etc.