Dragon Boat festival is coming. The Duanwu Festival, also often known, especially in the West, as the Dragon Boat Festival, is a traditional holiday originating in China, occurring near the summer solstice. It is also known as Zhongxiao Festival , commemorating fealty and filial piety. The festival now occurs on the 5th day of the 5th month of the traditional Chinese calendar, which is the source of the festival's alternative name, the Double Fifth Festival.The Chinese calendar is lunisolar, so the date of the festival varies from year to year on the Gregorian calendar.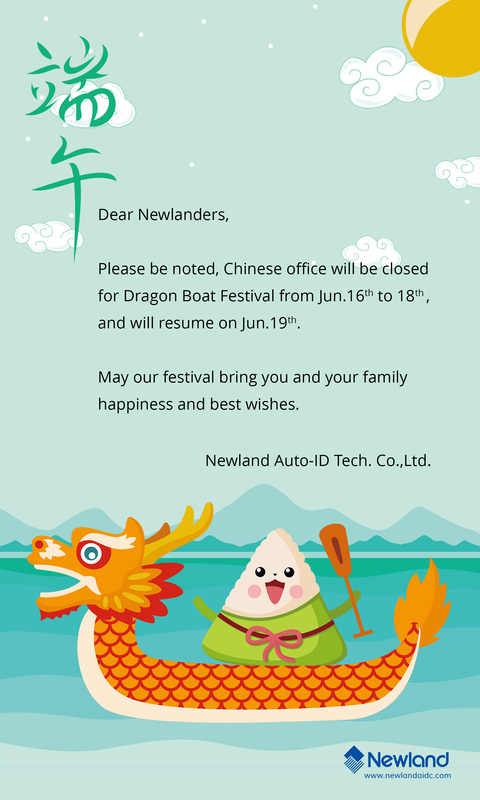 So Dear Newlanders:
Please be noted, Chinese office will be closed for Dragon Boat Festival from Jun.16th to 18th, and will resume on Jun. 19th.
May our festival bring you and your family happiness and best wishes.
Newland Auto-ID Tech.Co.,Ltd
About us
We are a listed company, Stock code: 000997. Our main products include 2D Barcode Scanner, 1D Barcode Scanner, OEM barcode scanner. More information welcome contact to us.