Everything is ready for you! Just meet Newland at Computer Taipei! Here is the stage and devices!
Date: June 5-9, 2018
Address: Taipei Nangang Exhibition Center (1F)
Booth Number: K1216
Pay attention to the symbolic Newland blue and white color, and you will find us soon!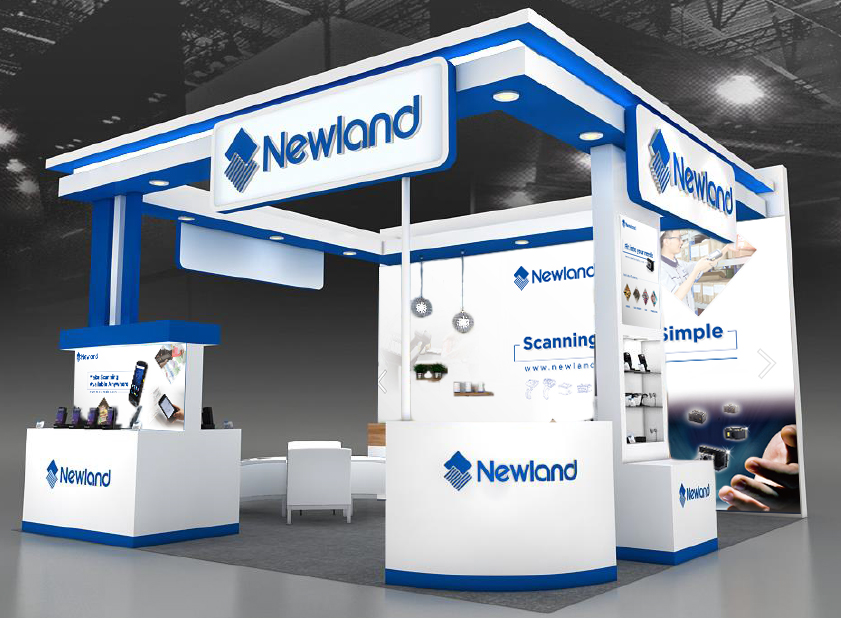 Computex Taipei, the world's second largest computer show ranking second to CEBIT in Hanover, the largest Asian computer show will kick off on June 5. Newland booth will also display its splendid products.
Product series to display barcode scanning application fields
For twenty year research and innovation, Newland has constantly improved its product line, covering from traditional barcode scanner, the portable data collector, richly functional customer information terminal to embedded products widely applied to multi-industry self-service equipment.
HR42 handheld scanner in full-function type: This scanner can, regardless of external environments, precisely recognize barcodes such as daily barcodes, industrial barcodes, and passport barcodes.

High-performance MT90: This enterprise mobile terminal, recommended in the mobile operation display area, can easily scan various barcodes even under harsh conditions and provide guarantee for mobile operators' high-efficient work.
In the display area, there are other embedded products with smart appearances and powerful functions. They serve for orderly production and convenient life.

EM2037V4 OEM scan engine: As the first Newland megapixel OEM barcode scan engine, EM2037V4 can quickly recognize high-density barcodes, postal barcodes, OCR etc. With powerful recognition competence and excellent data editing capability, EM2037V4 has become a star among barcode recognition engines.

‍FM430 Fixed Mount barcode scanner: An outstanding product with megapixel scan engine in solid design, FM430 can freely handle high-intensity operation on self-service terminal equipment.
Besides, during the exhibition, Newland will conduct multi-form product interactive demonstrations. Let's wait and see! Newland invites you to experience personally at K1216 booth. Come and discuss new barcode application with us!